<-- Back to Building a Winning Finance Team Series
What Makes a CFO the Best?
---
---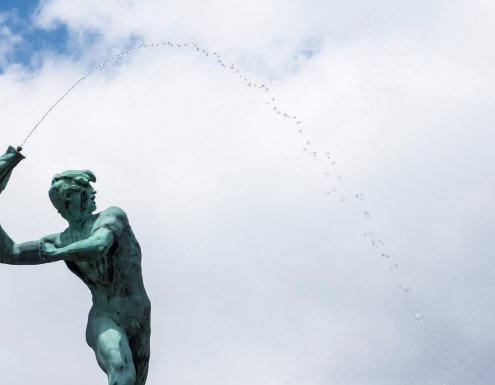 As with most questions, the answer is simple, but execution much more difficult. By now we know that todays CFO and the CFO of 2020 and beyond has to carry a much larger set of skills in his/her tool-belt as they did in the past. No longer solely the order taker or tactician, todays CFOs have to have a great blend of STRATEGY, PROCESS and PERFORMANCE MEASUREMENT. 
Moreover, todays CFOs have to be the curators, creators and maintainers of the company's business model and be able to create value under challenging conditions for the C-Suite and key stakeholders. They must truly understand the business and know how the company intends to create value for its customers and differentiate itself in the marketplace.
With this ever growing array of responsibilities, todays CFOs will still need to ensure they stay up to date with their traditional responsibilities. This obviously includes the creating of key financial and non-financial performance metrics to provide feedback on the business model and keep current and meet all and any regulatory reporting requirements.
How does a rising professional and senior finance leader acquire such skills?
It's crucial to remember that your organizations uniqueness will drive the weighting of the mix of your CFO skill-set. For instance, small organizations are less likely to give too much attention to strategy and process; but rather put greater importance to performance measurement and traditions day to day activities. Conversely, the CFO of a larger organization will often find themselves delegating their performance measurement responsibilities to their controllers and chief accounting officers. This will allow them to focus their time on more strategic issues and related issues. 

With that said, the CFO of today and tomorrow must know that irregardless of size of the company they work at, strategy, process and measurement will dominate the CFO skill set.
Additional reading & resources:
Chiefs of Finance - Live Lounge - PODCAST where we sit down and speak some of the best and brightest CFO's and Senior Finance Leaders across Canada.
"Seven Habits of Strategic CFOs" by Kurt Kuehn – September 2008 - The CFO plays several key roles: bringing the perspective of investor into strategy discussions; evaluating the financial implications, capital requirements, and expected returns of various strategic options; and helping drive scenario planning.
"How to Be a Transformational CFO" by Andrew Spanyi – December 2011 - By embracing three fundamental beliefs, a CFO can connect the processes of an organization with the needs of customers.
"The CFO as Business Partner," Christopher Dowsett's review of The New CFOs by Liz Mellon, David Nagel, Robert Lippert, and Nigel Slack – June 2012 - CFOs in today's business world face increased challenges to not only manage the financial aspects of their organizations but also to serve as trusted advisors and strategic partners helping to drive growth and profitability.
---
How can we help? Please let us know how we can support you or your business?
_________________________