<-- Back to Building a Winning Finance Team Series
How to Achieve the Perfect Match When Hiring Accountants
---
---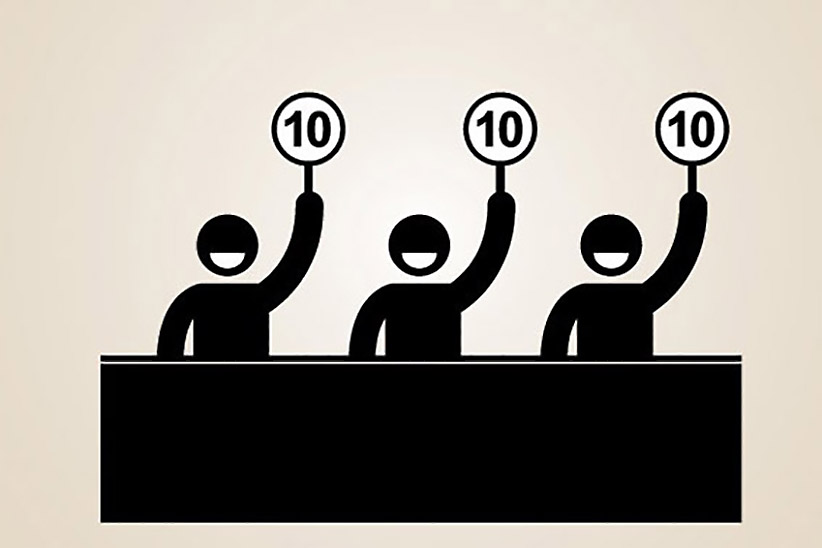 What's a perfect job match? The answer is of primary concern to job applicants and employers involved in the hiring process. While applicants focus attention on seeking employment, employers concentrate on hiring the best candidates to perform jobs that need to be done. Both groups use strategies to accomplish objectives. Yet, we may not fully consider the rationales for these differing views toward the hiring process. Let's examine some relevant viewpoints from the perspectives of job applicants and employers.
Employer Perspectives
What is a firm's most important asset? Without doubt, it is the human asset; people must work productively to assure that all stakeholders benefit. Another pertinent question merits thought: Is sufficient consideration given to selection and hiring of new employees who may be quite instrumental in determining the extent of future organizational success? Possibly, more focus on various aspects of the hiring process can minimize job-employee mismatches, cut expenses, and reduce costly turnover. Admittedly, selection of personnel is not a perfect science. Interviewers use available information to judge future job-performance potential of job applicants. Any number of complications can distort perceptions–inaccurate or incomplete information, personal likes and dislikes, reactions to interview questions, and so on. Nevertheless, hiring decisions are made; our concern is to enhance the likelihood of making these choices in the best interests of both applicants and employers. This article emphasizes the important elements in the hiring decisions such as critical job skills, teamwork capabilities, experiences involving uncertainty, and selection complications.
Consider Critical Job Skills
Employers recognize the importance of job skills and generally focus on hiring people who either possess abilities to perform jobs or else can be trained to learn needed abilities. A "job-skills focus" may not fully consider several critical employment factors, such as personal attitudes, communication skills, and capability for dealing with change in the work place. Overlooking the importance of these factors can ultimately lead to frustration and selection of personnel who might not fit into organizational cultures.
For example, an employee who is solely focused on task accomplishments will likely not experience job satisfaction with a small, local accounting firm where it is essential to initiate contacts and develop client relationships through numerous personal acquaintanceships as well as maintain active memberships in community organizations.
It is much easier to teach job skills than change personal attitudes. Yet, positive outlooks are needed for professional career success. It can be helpful to recognize individual reactions by observing responses to challenging job interview questions such as:
What is your most memorable job-related disappointment; how did you handle it?
What personal characteristic is most detrimental to your job accomplishments; how have your worked to improve it?
What do you foresee to be the most problematic aspect of employment at our firm; why?
Notice the responses to these questions. Do they demonstrate thought and also include a positive, realistic attempt to find a solution to perceived problems? Or, are the responses generalized and superficial without evidence of much critical thinking? Frequently, attention is concentrated on answers to tangible questions such as names of accounting courses taken, grade-point averages, and work experiences. As a result, more intangible factors may not be given sufficient emphasis.
Client development is often considered to be the paramount ingredient for success in the field of public accounting. Effective oral and written communication skills are vital to career growth from staff accountant jobs to managing-partner positions. Consider how evidence of these communication skills can be incorporated into the selection process. Rather than overly rely on comments from references or even grades earned in English or business communication courses, observe applicant responses to job-interview questions, especially during social interaction and lunch periods. These are times that applicants might "let their guard down," since the activities might not be perceived as direct components of the employment interview. Do candidates demonstrate correct usage of the English language? Do they clearly communicate ideas and comments? Does it appear that they think before speaking?
At all levels of firms, accountants must possess written-communication skills. Ask job interviewees to bring examples of their writing; take time to review these materials and ask questions about the contents. It might be desirable to have them write a few paragraphs explaining why they want to work for a firm. In all likelihood, examples will reflect their very best writing talents.
Recognize Teamwork Capabilities

Traditionally, educational systems as well as employers have given learners and employees individual recognition for their performance accomplishments. Many persons, including job applicants, are not accustomed to working in team-oriented job environments. Yet, ever increasing complexity of the business environment and necessity for greater productivity with fewer human and equipment resources have created a need for personnel who can work cooperatively in team structures. In addition to increased competency requirements, personnel encounter continual pressures to remain competitive.
How can interviewers gain insights into the likelihood that job applicants will succeed as team players? Several approaches might be taken.
First, ask them about any team-related experiences, in courses or at part- or full-time jobs. Many persons may have few experiences to relate. With greater emphasis on practitioner demands for graduates to possess and practice excellent "people skills," numerous college classes require students to participate in team projects related to content included in the courses. If applicants are experienced, inquire further about the most and least favorable aspects of working in a team environment. Ask what leadership roles were held and the greatest challenges that were encountered. Such inquiries provide pertinent feedback and assist in identifying the potential for a successful job match.
Focus on Job Experience Involving Uncertainty and Change
Events and circumstances change ways of doing things and alter expectations of stakeholders. Recently, accounting frauds and irregularities related to corporate statements of earnings received considerable media publicity. The concept of "core earnings" emerged as a more widely recognized measurement of marketplace success. Finally, scandals led to support for separation of auditing and consulting operations of accounting firms. These are examples of changes that occur, and the accounting field will likely come under more scrutiny with demands for greater accountability. Employees will be confronted by more demanding work expectations. Consequently, efforts to hire personnel who can adapt to change is quite relevant. As part of the job interview process, consider asking questions related to uncertainty and change: How do you react to change that impacts your own job? How do you feel about learning and performing new and different job tasks? What is your opinion about continued training to acquire relevant job skills?
Avoid Selection Complications
Selection activities consume both time and money; however, hiring the wrong applicant or failure to select an appropriate candidate lead to frustrations and lost opportunities. Taking sufficient time to develop realistic job expectations and careful review of applicant qualifications help to minimize potential complications. In the haste to fill positions, critical factors can too easily be overlooked. Rather than thoroughly reading resumes, busy interviewers might simply scan them, and as a result, miss seeing gaps in employment history or be misled by job titles instead of focusing on actual job duties that were performed. 
If you're a hiring manager overwhelmed with the hiring process or just don't have the time to conduct a thorough search, Halcyon Finance & Accounting can paint a clear picture for you and eleviate the headache .
Feel free to review our hiring process and contact us to discuss in greater detail.
---
How can we help? Please let us know how we can support you or your business?
_________________________